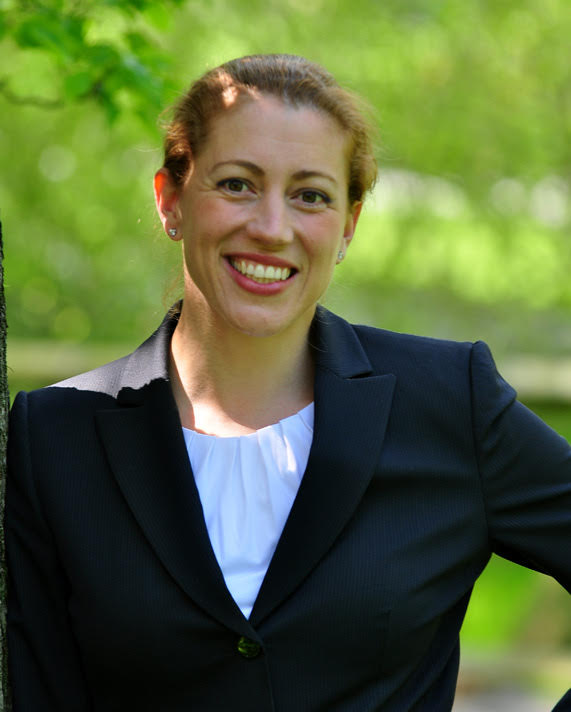 Annalise Matulewicz, M.A., PCC
Principal, Build IN
Professional and Life Experience
(and how that relates to becoming a great coach)
At Build IN, coaching is about you, not me. It doesn't matter how much business experience I have. What I want to know when I am hiring a coach is how they have applied their experience to be a coach and what their impact has been as a coach. Yes, I work with a coach. (How can a coach speak to the value of coaching if they are not willing to invest in their own? I digress…) Below, I'll share my professional experience and how it has positively affected my coaching. In addition, I'll share general examples of the connections and impact my coaching has had on clients, always beginning from within.
Strategic Relationship Director, ALL4 Inc.
Sales Director, VU TelePresence
National Account Executive, De Lage Landen
Buyer, Ikon Office Solutions
Responsible for overall revenue, leading both the business development and recruiting departments for one of the fastest growing private companies in America. Recognized as the top U.S. sales and partnership executive, and promoted after 3 months, to lead and grow a national sales team. Hired as the youngest account executive for a global, multi-billion dollar finance company, increasing territorial volume by over 50% while training sales teams, across the country, on structuring customized financial packages to increase sales results.
Sales and management have been at the heart of my overall career. I'm fascinated by how certain aspects of coaching are aligned with the art of building relationships with team members and clients. The secret to my success has been applying a paradoxical approach to driving results from both an organizational and leadership perspective; and it begins by building from within. Here's a couple of quick examples:
Building Trust:
By a landslide, building trust is the most critical piece of initiating a successful coaching relationship. Trust is also the number one ingredient for building top-performing sales teams, recruiting executives, and developing long-term client relationships. Trust is not a thing, it's a feeling. To foster trust in others, you must first know what trust feels like and how to cultivate it. Trust is a personal experience and it begins from within.
Listen First, Talk Less, and Ask More:
A great coach listens first. My clients know that they are heard by the reflective questions that I ask. These questions get to their heart; uncovering what's real. I learned to ask powerful questions by truly listening to my team members and clients.
Build Safety and Challenge:
I believe in being both a champion and a challenger for my clients. Therefore, I create a safe environment for my clients by establishing trust and treating each client as they are, both unique and valued. This has always been my consistent approach towards building and leading teams. Because of this safe environment of trust, I am able to challenge. If you want to experience true growth, hire a coach that will challenge you. It's not pretty, and sometimes it's hard to hear, and it feels gritty and raw. But that's my promise. I don't always say what my clients want to hear or ask the comfortable questions, but I'll always honor what they need and ask the questions that get to the heart of what's truly in their way and what they really want. I challenge my clients when they create a narrative that's not serving them well, when their actions don't align with what they want, and when I believe more in them than they do. Without a safe environment, a challenge feels like a threat, an attack against their ego. It takes courage and a strong relationship to challenge; and that is my promise to my clients.
Adjunct Professor, Psychology and Organizational Training, West Chester University
Executive Coaching Trainer, American University and Rutgers University, partnered with ​Heidrick & Struggles, for an International Coaching Federation (ICF) ACTP accredited certificate program called: Leadership Coaching for Organizational Performance
Leadership Consultant and Coach, The Center Consulting Group
Leadership Coach, Buccino Leadership Institute, Seton Hall University
Program Designer and Trainer for topics Including: Personality Assessment Inventories, Giving and Receiving Feedback, and Sales
Developer and Implementer of an Internal Management Coaching Program
Coaching Feedback Reviewer, Rutgers University and American University ~ Continuing Education Programs
Through the application of the Adult Learning Theory, I have ongoing experience in designing and instructing effective organizational and leadership programs; presenting to a variety of levels and different types of audiences.
My coaching experience ranges from C-level executives to college students. However, I only work with one type of client; committed and courageous. I don't have a preference of where they are in their career; I've seen whole-hearted, gritty strength towards change from a 19-year-old college student to a 65-year-old CEO.
Listen to the Unspoken and Adapt:
As a facilitator, the first rule is to listen to the unspoken. When you are training a sales team or an evening graduate class where all of your students have just worked an eight-hour day…listen to your audience. Watch their body language, their breathing, and acknowledge the energy in the room. Meet your team where they are and understand where they came from. I've learned that it doesn't matter how well prepared I am, if my message isn't being heard-acknowledge the challenge and change the channel. That might mean switching agendas, teaching the material a different way, or addressing the pink elephant sitting in the corner. The ability to listen to the unspoken and adapt is critical in how I challenge my clients by asking a deeper question that uncovers what's at the heart of their struggle.
Authentic Communication…All Day Long:
In the human performance course that I teach and the feedback training that I give to executives, the most effective, inexpensive way to change human behavior is to provide clear expectations and feedback. Here's the catch…and especially for difficult feedback, it only works if there is clarity and care (that means no B.S.). There has to be a foundation of trust and an understanding that the intent is for good. Authentic communication in coaching is very similar –challenging a client is difficult and sometimes necessary. It only works if there is trust that the challenge is in service of their goals and future.
Honoring confidentiality is at the heart of a trusting client partnership, therefore the coaching examples provided below are over-simplified. My intent is to demonstrate what's possible in a coaching conversation, from both a professional and personal perspective. These examples are not intended to genericize the problem or the solution. Coaching is not a one size fits all, and every person has a unique story.
Developing Empathy: It was a challenge because, due to tough life circumstances, he never dealt with difficult emotions, shutting himself off to experiencing his own feelings. Developing empathy for himself was the first step.
Perfectionism:  As a child, she was held to a very high standard; always being judged on where she achieved success in school and sports. In order to earn love, she believed she had to be perfect. As an adult, striving for perfectionism is a tiring, disappointing feat. She built a new equation for love, from within, and let go of perfectionism, leading to developing strategies for self-care and peace.
Building Confidence:  First, define what confidence is. From within, what is your narrative? Create awareness to the voice that continues to get in your way. Then, change the channel and build a new voice from within, building an internal, steady strength.
Judging Others: The measuring stick he used to judge others was the same one he used for himself; he was never good enough. Letting go of judgement from within was the first step.
Finding a Leadership Voice:  As a child, she was told to be quiet; speaking up around adults was disrespectful. Thirty years later, sitting around a boardroom table with senior executives, the fear of being disrespectful still shows up. She changed the rules and found her voice.
Transitioning Careers: He realized that his career path was by default, not by design. This coaching engagement consisted of exploration, continued self-awareness, and small steps forward. An exciting, purposeful, clear path forward was created.
B.S., Business Marketing & Management,
Virginia Tech
M.A., Industrial & Organizational Psychology,
West Chester University
Leadership Coaching for Organizational Performance (LCOP), Certificate
Women of Influence Leadership Program, Assistant
Dale Carnegie ~ Sales Advantage, Certificate of Achievement
International Coaching Federation ~ Professional Certified Coach (PCC)
TTI Success Insights DISC, Certified
TTI Success Insights 12 Driving Forces, Certified
My undergraduate degree provided a broad education in business administration with an emphasis on professional training for a sales and marketing career. I earned a graduate degree which prepared me on how to apply the principles of psychology to multiple facets of business with an emphasis on leadership development and multi-generational management styles.
In both educational experiences, I learned about perspective. As a college student, this was the first experience I had of living far (7 hours +) from my family; a scenario that I had been anxiously awaiting. Once on my own, my perspective changed significantly. As a graduate student, with a family and in my mid-30s, sitting behind a desk felt completely different. First of all, I actually wanted to be there. And, with 15+ years in the corporate world, I know how and why I'd apply this degree. Creating awareness of your current perspective and intentionally creating and changing your lens is a critical exercise for how my clients see the world, conquer challenges, and create their future.  https://www.youtube.com/watch?v=eC7xzavzEKY  (This is Water)
A lifetime of other experiences,
including, but not limited to*:
Complete career confusion and successful transition

Coaching my husband and children (spoiler alert, it's really hard)

Dealing with crazy on the tennis courts
*Explanations available upon request.